Climate-KIC Centre Hessen
Goals of Climate-KIC Centre Hessen
Germany is a central representative of Climate-KIC, holding the seats of both a co-location centre in Berlin and a regional centre in the Federal State of Hessen. The Climate-KIC Centre Hessen has three academic partners:
and partners coming from research, administration and industry:
Limón GmbH
Frank GmbH
ABGnova GmbH
Fraunhofer IWES
Institute decentralised Energy Technologies (IdE) gGmbH
Institut Wohnen und Umwelt (IWU)
BUPNET - Training and Project Network ltd
Kompetenzzentrum HessenRohstoffe (HeRo) e.V.
Viessmann Werke GmbH & Co. KG
Stadt Kassel
The goals of the Climate-KIC Centre Hessen correspond with those of Climate-KIC. The Climate-KIC Centre Hessen has provided a significant contribution on the European level to major efforts in sustainable development and innovation.
Climate-KIC Centre Hessen is being supported significantly by the Hessian ministries. The vice-chair of Climate-KIC Hessen's Steering Group comes from the Hessen State Ministry of Environment, Energy, Agriculture and Consumer Protection (HMUELV). The Hessen State Ministry of Higher Education, Reserch and Arts (HMWK) has been involved since 2009 in a crucial way in the process of building a network in Hessen.
Structure of Climate-KIC Centre Hessen
The leadership of Climate-KIC Centre Hessen falls upon the TU Darmstadt Energy Center, under the direction of Professor Dr. Rolf Katzenbach.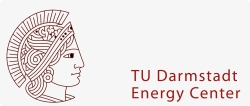 The TU Darmstadt Energy Center has built up the network of partners in Hessen through significant support from the Hessen Ministry of Higher Education, Research and the Arts (HMWK) since March 2009. Since then, the TU Darmstadt has coordinated the activities of the network and is looking to expand the region's partnerships.