Partners of Climate-KIC Centre Hessen
Technische Universität Darmstadt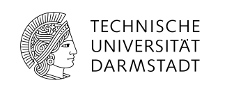 Since the establishment of the Climate-KIC Centre Hessen, the TU Darmstadt Energy Center has acted as the coordinating lead. The TU Darmstadt Energy Center is an interdisciplinary research establishment at TU Darmstadt, with about 50 participating professors under the direction of Professor Dr. Rolf Katzenbach. The Vice-Chair of Climate-KIC Hessen is hold by Mr. Rüdiger Schweer from the Hessian Ministry of Environment, Energy, Agriculture and Consumer Protection. The main task of the TU Darmstadt Energy Center is essentially to initiate and coordinate applications. The applications are for incentive programs on various levels such as:
EU (Climate-KIC, FP7, CIP)
Federal (BMBF, BMWi, BMVBS, BMU, DFG)
State of Hessen (LOEWE-Program and resources from the European Structural Funds (EFRE)
Partners of the consortium come from the Climate-KIC Centre Hessen, partner regions, and the CLCs (Co-location Centres). The TU Darmstadt Energy Center offers professional services in proposed and ongoing projects.
Universität Kassel

For many years, Universität Kassel has been a leading research center in the fields of climate change and protection. The Competence-Centre for Climate Change Mitigation and Adaptation (CliMA), established in 2009, brings together expertise in various fields such as climate change mitigation, adaptation, knowledge transfer, and social response. CliMA pursues research endeavors in the fields of climate change mitigation and adaptation on all levels – from the basis of the climate change problem to the application on an industrial and societal level. With a diverse portfolio of activities in the areas of education, research and more, the efforts of the Universität Kassel fits perfectly into the goals of the Climate-KIC.
Provadis Hochschule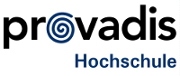 Given its location in the Industriepark Höchst, the Provadis School of International Management and Technology AG possesses a close connection with industry. The Provadis School was established on the basis of the existing structure of the Höchst AG, which has been in existence for 90 years. Since its establishment, the Provadis School has tied together competence in higher education with its role as service provider for Infraserv-Höchst and operator of Industriepark Höchst. In addition, the Provadis School manages the Pioneers into Practice Programme.
City of Frankfurt am Main

Frankfurt am Main is the only German city to become a contender in the competition for the title of "European Green Capital," against other major European metropolitan centers such as Paris, Brussels, Copenhagen, Vienna, Ljubljana, and others. This competition will prove that sustainability depends not only upon the existence of national parks and the like, but also upon industrial cooperation and efficiency. Representing the cause of the European Green Capital, the City of Frankfurt acts as the fourth partner of Climate-KIC Region Hessen and is also highly involved in the Innovation & Pathfinder Projects and the Pioneers into Practice programme.
Limón GmbH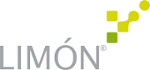 Limón GmbH is a spin-off of the faculty "Umweltgerechte Produkte und Prozesse" (Sustainable Products and Processes) of the University of Kassel and is one of the leading providers of solutions and services for all matters concerning energy efficiency in industrial applications. Especially as energy prices continue to rise, energy efficiency measures can substantially increase company's profitability. Limón aids from the identification to the implementation of innovative and tailor-made solutions.
Business fields are in particular:
energy efficiency in the production process,
simulation of the material and energy flow,
management of manufacturing and energy plants,
inspection systems for procedural facilities.
Energy efficiency and greenhouse gases reducing solutions were implemented in more than 350 industrial projects. Furthermore, Limón GmbH is involved in different research projects.
Frank GmbH

FRANK belongs since than 45 years to the leading suppliers on the plastic pipe market. We have practical experience in plastic pipe system made of PE, PP, PVDF and ECTFE. With complete systems for industry, supply of gas and water and the sewage sector we offer fully developed solutions. In addition to pipes and fittings we offer also welding- and technique for joining parts, plastic valves, semi-finished products, geosynthetics as well as geothermal systems and building engineering.
To give you an understanding of multifaceted and innovative products and to be your supplier for premium and long-term economic solutions in the plastic sector is our aim. We solve your problems thanks to our experience in the market and our technical know-how.
Fraunhofer IWES

The research activities of the Fraunhofer Institute for Wind Energy and Energy System Technology IWES cover wind energy and the integration of renewable energies into energy supply structures. Fraunhofer IWES was established in 2009 as a merger of the former Fraunhofer Center for Wind Energy and Maritime Engineering CWMT in Bremerhaven and the Institute for Solar Energy Technology ISET in Kassel.
At the moment 500 scientists, empoyees and students work at Fraunhofer IWES. The annual budget of 2012 amounts to approx. 32 million Euro.
Institut Wohnen und Umwelt (IWU)

The Institut Wohnen und Umwelt GmbH (Institute for Housing and Environment, IWU) is a non-university research institution founded as a non-profit private limited company in 1971. Shareholders are the State of Hesse and the City of Darmstadt. IWU employs around 40 people, more than half of them scientific staff from different disciplines. The institute carries out basic research as well as applied research with emphasis on interdisciplinary work. Three fields of work can be distinguished:
Housing:
IWU contributes to transparency on the housing market by offering research and forecasts on supply and demand, market prices and housing vacancies. The main goal is to provide public and private authorities with concepts on how to avoid segregation and to adjust to housing demand patterns as well as recommendations for energy efficient building refurbishment.
Energy:
IWU is active in developing a holistic strategy to reduce the energy consumption of residential and non-residential buildings by analysing the conditions of decision making, creating methods and tools to support the implementation of energy reduction aspects and developing and evaluating adequate technical solutions and supporting their introduction in the market.
Integrated sustainable development:
IWU's research is based on the general principle of sustainable development by understanding social, economic and ecologic issues as a combined task of interacting public and private players. IWU develops and correlates solutions based on different scales – from single buildings to urban districts and regions combining strategies on efficiency, sufficiency and consistency.
BUPNET - Training and Project Network ltd.

BUPNET, Training and Project Network ltd., founded in 1985 as a spin-off from the faculty of organic agriculture of the University of Kassel/Witzenhausen developed Germany's first full time courses for municipal waste managers and other environmental qualifications with several thousands participants.
It has developed and managed a series of environmental and climate related projects in the region of Kassel and on interregional and transnational levels. BUPNET is currently lead partner in a climate friendly school network with partners from 15 EU countries. Furthermore, BUPNET is an intermediate organisation (IO) in the Erasmus for Young Entrepreneurs (EYE) programme.
As capacity building and European network specialist, BUPNET connects research and educational stakeholders with practitioners from industry and small and medium enterprises.
Kompetenzzentrum HessenRohstoffe (HeRo) e.V.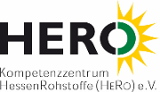 Since its foundation by the Hessian Ministry for the Environment, Climate Change, Agriculture and Consumer Protection (HMUKLV) in 2004, HeRo has been a platform for connecting regional actors in the field of renewable resources in Hessen. HeRo is a non-profit association with more than 60 member institutions, including industrial companies, SMEs, consulting engineers, public authorities, educational institutions, research institutions and non-governmental organisations.
The HeRo core team, located in Witzenhausen, Northern Hessen, consists of about 12 experts working on projects about the sustainable use of renewable resources, both for energy and material/industrial production. Transfer of knowledge and technology, education programmes, public relations, project management as well as production, conversion and marketing of renewable resources are HeRo's core competencies.
The Regionalmanagement Nordhessen GmbH

The Regionalmanagement Nordhessen GmbH coordinates the central measures to strengthen growth and employment in the region of Northern Hesse. As a public-private-partnership politics and economics are cooperating in an exemplary way aiming to build up and to extend regional core competences, so called cluster, in the mobility sector and in the fields of decentralised and renewable energies, tourism as well as health. A modern industry and innovation across corporate and cluster boundaries, which are based on a close cooperation with an application-oriented scientific and academic landscape are fundamental success factors for the region. This is supported by numerous model and research projects.
Partner Networks of Climate-KIC Centre Hessen
Climate-KIC is supported by regional network partners. The TU Darmstadt Energy Center is in contact with various potential partners and is holding a dialogue with them about development possibilities that can potentially grow into an official KIC-Partnership. The following establishments have previously expressed their interest in the developments of Climate-KIC:
The goals of Climate-KIC are based on effective cooperation between associated actors from science, industry, and the public sector, such as the Hessian Ministry of Environment, Energy, Agriculture and Consumer Protection, the Hessian Ministry of Science, the Hessian Ministry of Economy and the Regional Development Agency – Hessen Agentur. The Climate-KIC Centre Hessen is connected to the European network of partners through the structure of the Climate-KIC and the EIT.